What does the Effective Use of EdTech Look Like?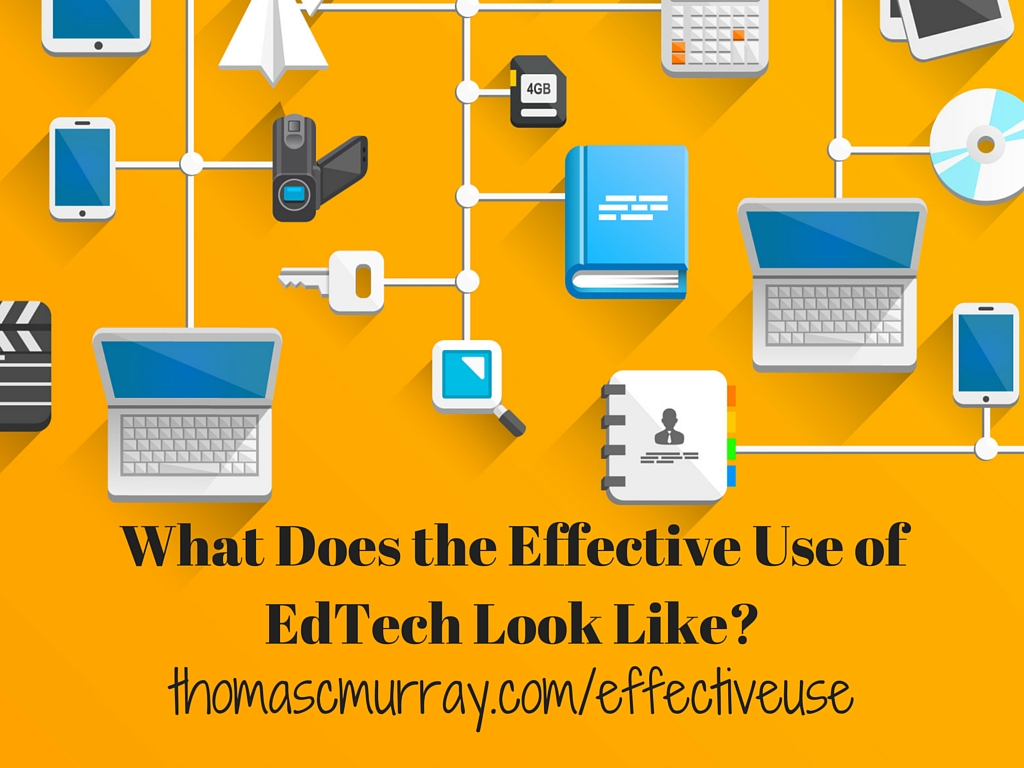 This post is sponsored by Samsung. However, all thoughts and opinions are my own.
Over the past decade, most school budgets have remained stagnant, yet spending in educational technology has climbed to record levels, with no sign of slowing in the near future. In a report entitled, "Technology in Education: Global Trends, Universe Spend and Market Outlook," FutureSource consulting projected that edtech spending worldwide will hit $19 billion dollars by 2018, up from $13 billion when measured in 2013. As school districts around the country consider investing in technology as a way to improve student outcomes, particularly for those students deemed "at-risk", it's imperative that district leaders understand what research has shown to be effective. One of the top known research reports on the topic, "Using Technology to Support At-Risk Students' Learning", from the Alliance for Excellent Education and the Stanford Center for Opportunity Policy in Education (SCOPE) indicates that when implemented properly, technology can help boost engagement and produce significant gains in student achievement, particularly among students most at-risk (Darling-Hammond, et. al, 2014).After reviewing more than 70 recent research studies on the effective use of educational technology, Dr. Linda Darling-Hammond and her team at Stanford University were able to provide concrete examples of classroom environments in which technology has made a positive impact in the learning outcomes of at-risk students. More specifically, research synthesis identifies three important components to successfully using technology with at-risk students:
(1) interactive learning;
(2) use of technology to explore and create rather than to "drill and kill;" and
(3) the right blend of teachers and technology.
With more money being spent on educational technology than ever before, it's imperative that the money being spent by districts is used to support research-based, highly effective instructional pedagogy. For our at-risk students, the stakes are even higher. With the ability of adaptive technology to provide "interactive learning" experiences and create a more personal approach for students, high quality instructional practices can be amplified, resulting in improved learning outcomes.To support such at-risk students in the area of literacy, Samsung designed a Literacy Lab for schools, pairing the research-backed iLit software, with both Chromebooks and tablets, to provide a highly interactive literacy experience for students. Also included is the necessary professional learning for teachers to implement the experience with fidelity. Struggling readers and ELL students new to the English language can use built-in translation features (45 languages), can have the software read the text aloud, and all versions of the software integrate formative assessments as the software continually gathers data to adapt to student needs - in real time. Additionally, close reading strategies and deep reflection techniques are built into the learning experience. This type of interactive approach has proven effective, with independent analyses showing more than two years of growth, in one year, by some students.The topic of how to engage students and improve critical literacy skills to close the gaps in struggling readers is also a topic of conversation at the upcoming ISTE conference in Denver, CO., as Steven Anderson, Ted Brodheim, and Douglas McCollum will address how digital curriculum and resources are being used to help struggling readers. If you're at ISTE, it's a can't miss!Session: Leveraging Technology to Improve Literacy Rates for Struggling Readers Date: Tuesday, June 28Time: 10:45-11:45 a.m. Mountain TimeRoom: CCC401How are you leveraging educational technology solutions to make learning interactive for your students? What research-based approaches are you using to improve your student outcomes?All for the kids we serve,
---
Source:
Darling-Hammond, L., Zielezinski, M., and Goldman, S. (2014).
Using Technology to Support At-Risk Students' Learning.
The Alliance for Excellent Education and Stanford Center for Opportunity Policy in Education (SCOPE).
---
For more content like this, follow Samsung onInsights, EDU Twitter, EDU LinkedIn, YouTube and SlideShare.